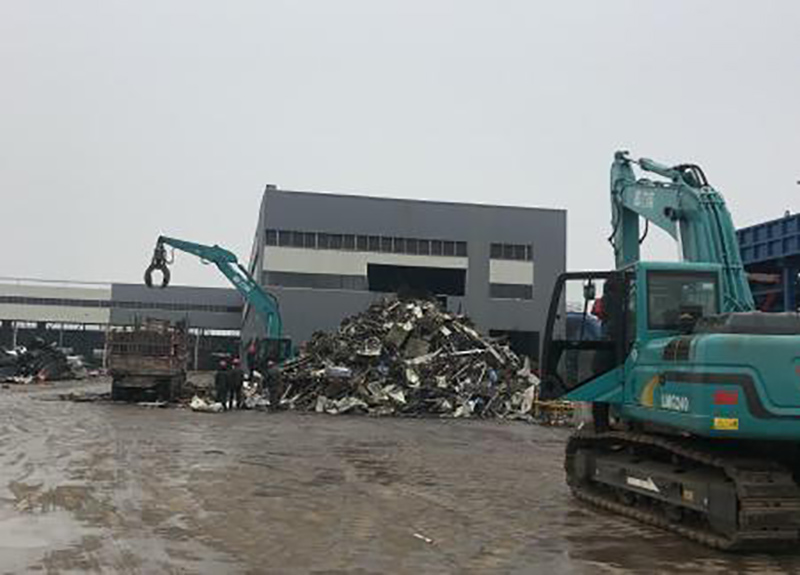 Product Performance Advantages:
1)Accurate control technology to achieve adaptive matching and rapid response when the main pump absorbs torque and engine output torque;
2)Unique hydraulic system and piping design to minimize the loss of the machine itself;
3)Automatic idle speed and one-button idle speed reduce fuel consumption during non-work;
4)A variety of work mode options to reduce unnecessary fuel consumption.
5)High-torque slewing motor: the efficiency does not drop under severe conditions, and the large-slewing motor is added, and the starting torque is increased by 28%;
6)Large displacement main pump: Increase the movement speed of the working device.
7)Large size glass: wide driving view and spacious operation space;
8)Independent innovation hardware and control system technology;
9)With seat belt 6 degree of freedom seat: more comfortable and safe operation;
10)High-strength, anti-rolling cab: Meets FOPS and ROPS standards and is equipped with an integral cab protection net.
11)Equipped with LED lighting: brighter lighting, better night vision and safer.
12)Secondary air filter system: extended maintenance cycle and engine life;
13)Engine start/stop automatic protection system: reduce wear and greatly extend engine life;
14)Three-stage fuel filtration system: greatly reduces the failure of the engine fuel system.
15)Convenient maintenance - durable and labor-saving
Air filter and oil filter for daily maintenance are at your fingertips;
Parallel radiator cleaning is simple and convenient;
Adding a diesel cut-off switch, replacing the diesel filter element no longer wastes oil, making operation easier;
Slewing motor remote gear oil drain switch and remote grease filling for easier maintenance.
---
Post time: Nov-15-2021